teamWork Corporate Secretarial Solution
Clients encounter various problems before using the system whereby their data requires manual updating in Excel and even data duplication across various different companies and individuals.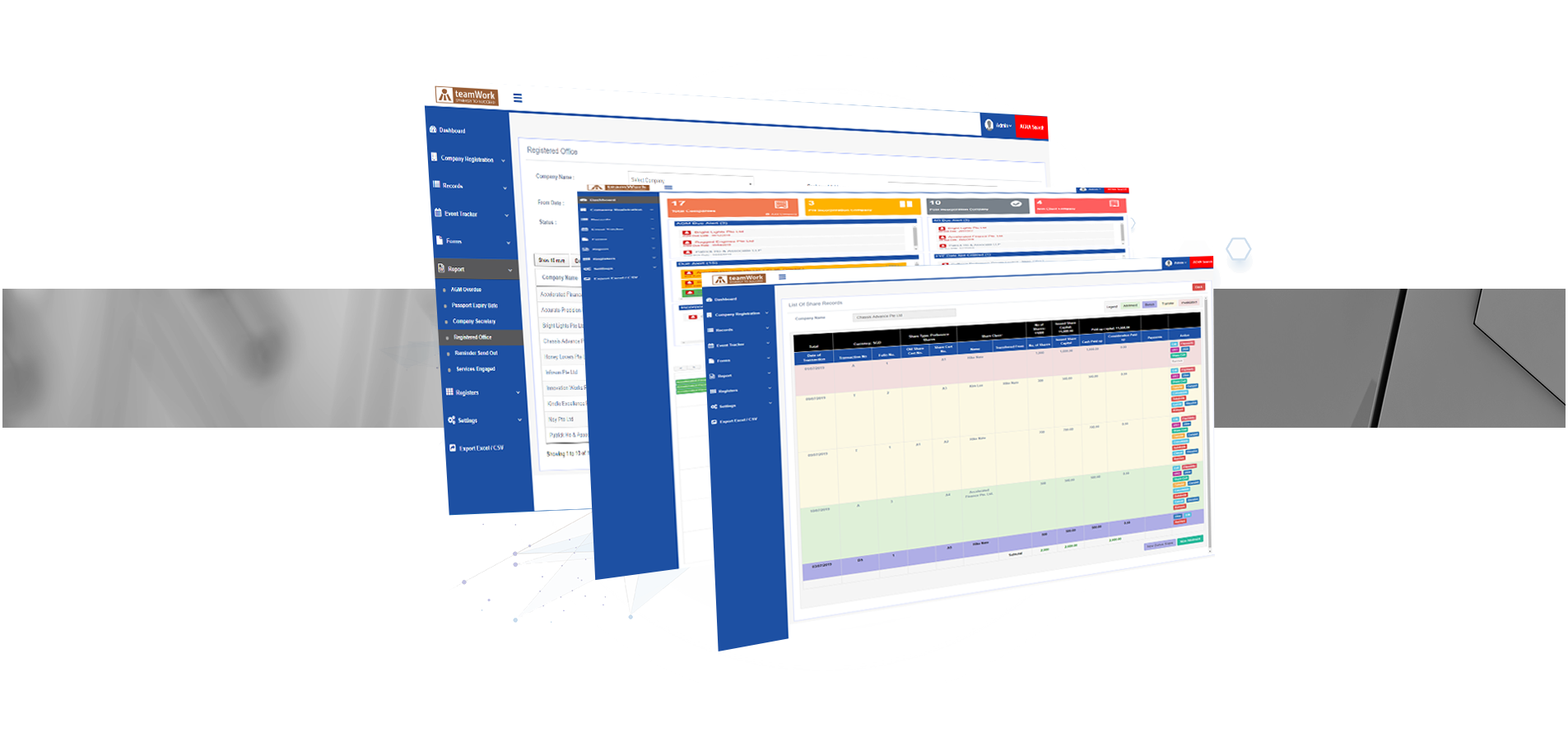 Making good use of your Data
With your entire database consolidated within TWCSS, we can help you fully utilise your data for your operational & managerial needs. Tap into our technical expertise to track unlimited number of events & to generate any kinds of customised reports that you need. We are at your perusal.
Tracking of any events necessary
The punctuality & meeting of deadlines is tantamount in this industry, & our team fully understands that. Never let this be a problem again with our Event Tracker Module & Email Reminder System, which automates your entire event tracking & email sending processes.
Generate any reports to your liking
To facilitate your business development & managerial needs, TWCSS allows users to request for any types of reports as long as the data is available in the system. Efficient management of your entire database will be at your fingertips.